The power of local radio has always been a priority of Blooming Prairie Farm Radio.   With its roots dating back to starting the Linder Farm Network in Willmar, Minnesota, Lynn Ketelsen has been serving local communities for over 40 years.  In 1996 Lynn and his partner John Linder were able to build KOWZ FM in Owatonna, Minnesota.  From there Blooming Prairie Farm Radio was able to acquire KRUE FM and what is now KFOW AM.
Thanks to incredible support from the local communities in south central Minnesota, Blooming Prairie continued to see robust growth.  Lynn and John were able to add stations in Rochester and Fairmont, Minnesota in the coming years.  In 2018 Lynn Ketelsen and David Linder merged all their markets together and Lynn began helping with operations of the stations in Mankato and Marshall, Minnesota. 
Today, Blooming Prairie Farm Radio helps operate 19 radio stations in Southern Minnesota.  It also has a digital presence and is responsible for many events throughout the year.  Lynn Ketelsen is still going strong as the "Voice of Minnesota Agriculture" on the Linder Farm Network.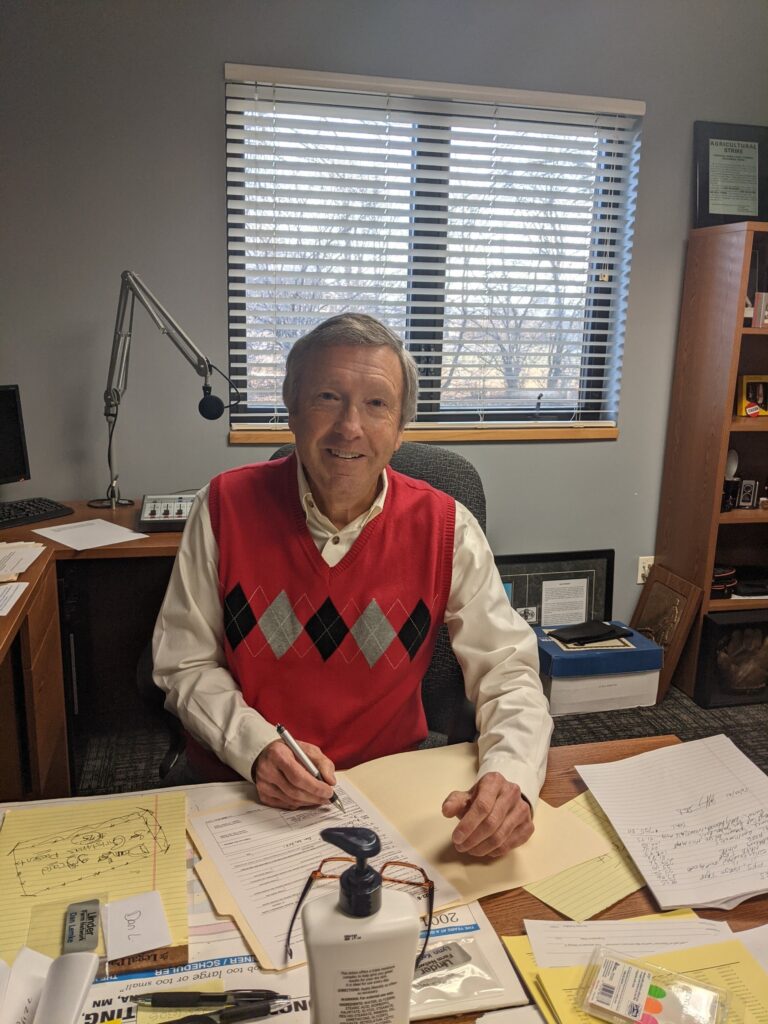 Radio is an industry with an exciting past, but an even more exciting future.  It is the one true media partner that is free and available 24 hours a day.  Our stations feature a variety of formats, but we always emphasize staying local and serving our listeners with local, regional and national information. We are proud of our history in the radio industry, and excited about what the future holds for this vibrant medium of radio. 
Today, Lynn is joined with a partnership with Matt Ketelsen, David Linder and David Legault to grow our stations into what they are today.  Blooming Prairie Farm Radio is still committed to its heritage of local broadcast service.
There is no doubt that the strength of the Owatonna Chamber of the Owatonna Business Community was one of the main driving forces behind the success that the radio group has seen over the past several years.  The relationships that were and continue to be forged by showing up to meetings and helping each other is what makes Owatonna special.